Partnership with European technology specialist covering sales, technical support, and logistics
Silicon Valley, California, February 24, 2022 Empower Semiconductor, Inc., the world leader in Integrated Voltage Regulators (IVRs) has signed a European agreement with technology distributor SE Spezial-Electronic. Under the terms of the agreement, SE Spezial will provide comprehensive sales and support services for Empower's technologies to customers throughout Europe, UK and Russia.
The new agreement allows Empower to support the rapidly growing demand for its IVR and advanced E-Cap solid-state capacitor products. As well as the distributor's well-established logistics infrastructure, SE Spezial will be able to support custom product developments built around advanced semiconductor technologies.
Empower's IVRs are high-performance power management chips designed to provide performance, efficiency, size, and cost benefits to energy-hungry, data-intensive electronics applications by replacing the traditional power management integrated circuits (PMICs) with a single tiny IC. The company's E-Cap solution is a compact, high-performance, configurable silicon-based alternative to conventional multi-layer ceramic capacitors (MLCCs).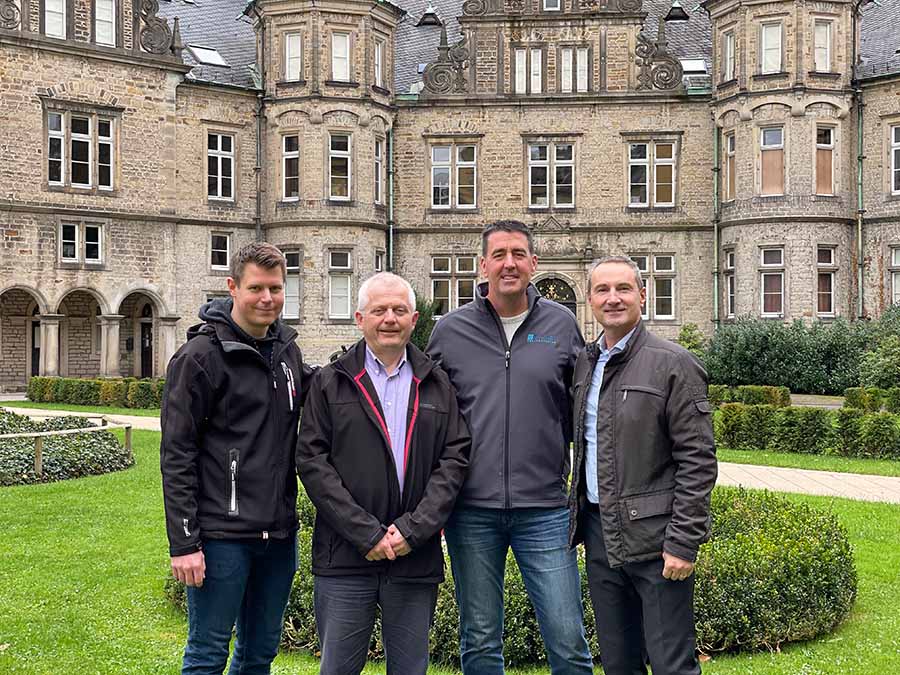 Commenting on the new agreement, Steve Shultis, Empower's Senior Vice President of Worldwide Sales and Marketing states: "We are actively expanding our global sales and support capabilities as we ramp up our IVR and E-Cap businesses. SE Spezial-Electronic offers the perfect combination of experience, technical knowledge and logistics that not only ensures European customers have rapid access to these technologies but also provides a route to local support as they develop their next-generation applications."
Steve Attfield (Business Development Dir.) of SE Spezial-Electronic GmbH adds: "We have over fifty years' experience in supplying technically advanced products across a wide variety of applications. Empower's IVR and E-Cap technologies are world leading and complement our existing portfolio of semiconductor, passive and power solutions and are ideally for our customers looking to develop the next-generation of ultra-efficient power architectures."
For inquiries, please contact SE Spezial at: empower@spezial.com
About Empower Semiconductor
The exponential increase in the amount of data being communicated and processed around the globe is driving the energy consumption of data centers and communications networks to 17% of total electricity demand worldwide by 2030(1), dramatically increasing pollution, carbon emissions and cost. Empower Semiconductor was founded with the mission to "minimize the energy footprint of the digital economy" by developing novel fully integrated power management solutions that both increase the performance and reduce the power consumption of energy-hungry, data-intensive applications.
Traditional power solutions require dozens of discrete components with big footprints, complex designs and deliver power inefficiently with poor response times and inaccuracies. Empower Semiconductor's patented IVR technology integrates dozens of components into a single IC increasing efficiency, shrinking footprints by 10x and delivering power with unprecedented simplicity, speed & accuracy and with zero discrete components. The Empower IVR™ technology solves the power density challenge to address a wide range of applications including mobile, wearables, 5G, AI, and data centers. In 2020 the capacitor technology platform was added to further address power density. E-CAP revolutionized the capacitor industry as the world's smallest, highest performing, and incredibly reliable capacitor for wearables, mobile, and SoC applications. The company is based in Silicon Valley, CA and is led by a team of highly experienced power experts and executives.
About SE Spezial-Electronic
SE Spezial-Electronic GmbH was founded in 1970 and is now an internationally operating distributor for electronic components. The company has its headquarters in Bückeburg (Lower Saxony), branches in Dortmund, Ellwangen, Munich, London and Amsterdam as well as subsidiaries in Poland, the Czech Republic, Russia and the USA. The product range includes ICs for the analogue signal path, A/D and D/A conversion and communication via radio and cable; modules and antennas for mobile radio, GNSS, Bluetooth, WLAN, RFID transponders and readers, sensors, quartz and silicon-based timing products, TFT, passive LC, LED, OLED and touch displays, flash memory, DRAMs and EEPROMs, discrete semiconductors as well as passive and electromechanical components. Detailed information about SE Spezial-Electronic GmbH can be found at www.spezial.com.
Empower Semiconductor and the Empower logo are trademarks or registered trademarks of Empower Semiconductor, Inc. All other brands, product names and marks are or may be trademarks or registered trademarks used to identify products or services of their respective owners.